Transportcraft server has been updated to version 3.6.0.5. There is a small bug: you see 2 maps. To fix this disable/remove Opis from the pack.
The Society
​
This will problably be my last announcement to you guys.
Firstly, I'd like to congratulate
@Ranub1s
for getting a seat in Transporcraft Adminstrator position. Then I'd like to talk a bit about the train mod (ZnD). The author tried to release it's new track system before I leave, but unfortunately there is a bug in that release so I will not see it (he is currently away). However this means probably already in the next update or update after that you may already get ZnD tracks ingame.
More info about the last ZnD update
.
s you noticed me,
@DragonbornSR
and
@Vulgarel
haven't been very active lately. For me you can probably imagine that all of my time is taken up by tying all loose ends.
@DragonbornSR
and
@Vulgarel
both...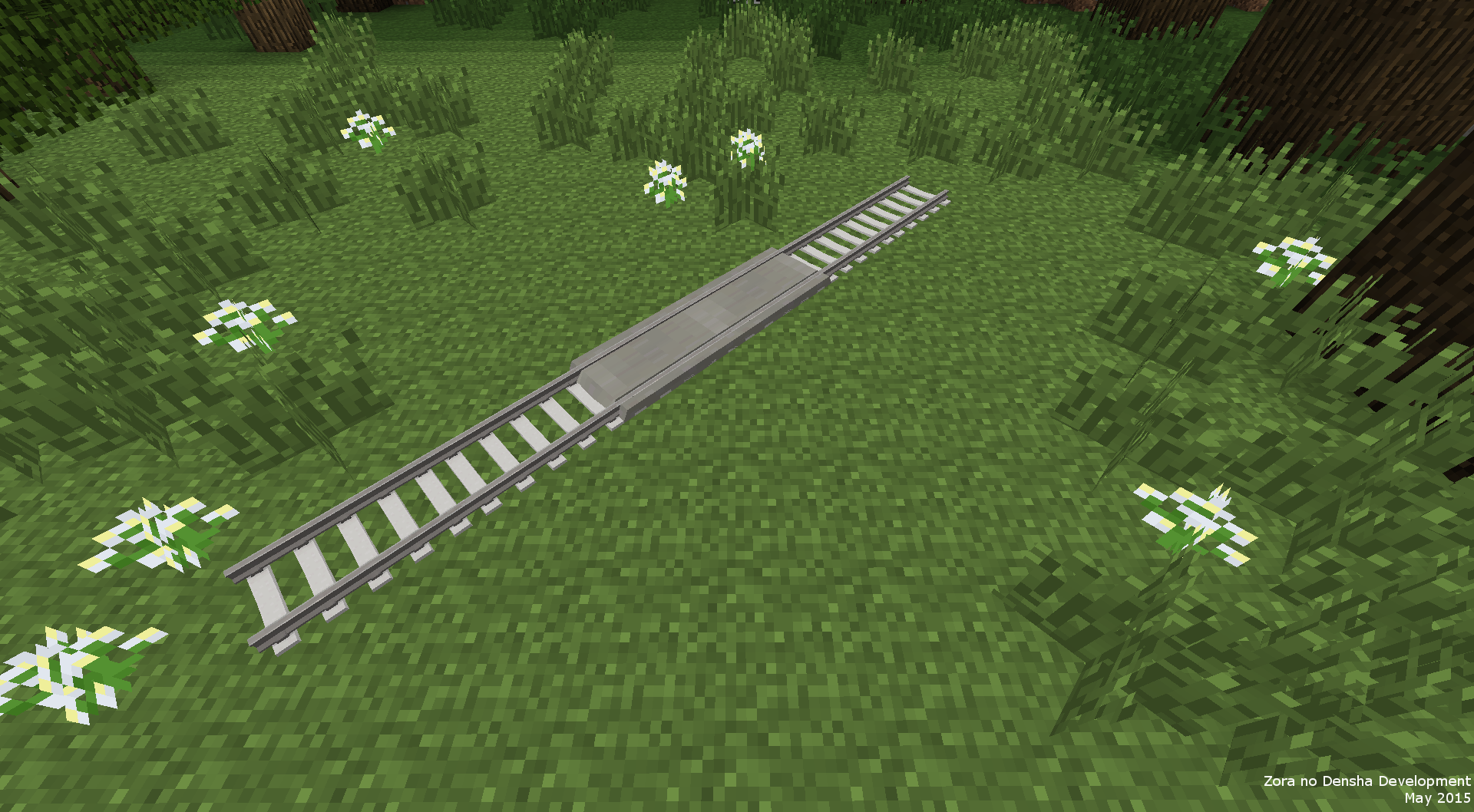 DECISION HAS BEEN MADE
Few days ago I posted a small
post
stating the state of train mods and asked your ideas. As I saw that several community members looked interested in Zora no Densha like I do, I decided to contact the author. What came next was a surprise to me.
As all of the older members know, we really appreciate it, how much mod authors wants to work together with us. The author of mod immediately added me as an contact. After an hour long of chatting with the mod author we have decided to start working together (picture above has been received exclusively from the mod author about the new track system currently in development) which is similar to how we worked together with Traincraft in the early days together with Spitfire.
This means we will be using Zora Ne Densha as our overground train mod.
It will not be added immediately we will wait for the next mod...
I know what question is in the mind of most of us here. Where is the train mod in our modpack?
Here is what we have so far. Currently I know about the existence 4 mods:
Traincraft - Mod we used for long time but which in my eyes is dead after Spitfire fully left the team. MrBrutal has promised a rewrite since last year but still has nothing to show us. After reading his blog posts/tweets I can see that he has barely done anything. Basically I think this mod can be ruled out.

Rails Of Wars - Idea and concept was nice, but had serious performance issues. It has been in development for years and was still in the stage of Creative Only. Also author has declared a rewrite but has gone quite guiet. Even after the rewrite I imagine a lot of our players won't be able to run it.
Real Train Mod - Has functioning 1.7.10...
It's already May and this means it's time to announce what is going to change in the next 2 months.
Firstly I want to tell you what is going on. As all of you or at least most of you know me,
@Vulgarel
and
@DragonbornSR
live in Estonia. In our country it is stated by the law that all young men have
mandatory military service
training which lasts for 9-11 months. Time has come for me to go (Vulgarel almost had to go too, but he managed to slip out of it). My designated time is exactly
1st July 2015 8:00
. That means that after that time, I have almost no access to computer at all, sometimes I may be able to use my phone, so I can still visit the forums and pay the bills etc but nothing else and this lasts for 11 months in my case, so that means until
May 2016
. I've been assigned into Logistics Divison so I will probably be driving vehicles.
This means that my...
Our whole server is down for
maintenance
tomorrow (02.05.2015) around 6 PM GMT and forward
. The maintenance is related to OS update.
For latest updates about the maintenance you can subscribe to or read the Society list at Twitter (
https://twitter.com/kerts93/lists/the-society
), where we tweet out latest updates.

​
I have finally updated our OpenTTD server to latest version 1.5.0. This update includes higher mountains than you have ever seen before, a better UI for high resolution screens, and a much more rural intro screen.
There are many other changes and fixes, see the
changelog
for the full list.
Like always the latest version for all platforms can be downloaded
here
.
Also I updated our climate on the server to temperate, since we agreed with following (winter months = artict, spring/autumn = temperate, summer = tropical) and changed the start date back to 1900.
We have temporarily disabled Dynmap for maintenance purpose. We hope to get it up as soon as possible!
Reason : we have to transfer dynmap files to other harddrive and optimize it to cache data.

Thank you for understanding.
You guys just have to read this...
Changelog
Gameplay
We have removed the ability to directly harm other creatures. You should be rewarded for helping, not hurting.
Removed Health and Hunger. We feel that these are not appropriate gameplay mechanics for a game about love, sharing and peacefulness.
Added a new "Love" meter. This fills up the more you help others, and others help you.
"Survival" mode has been renamed to "Existence".
Animals
Bats are now 20% cuter. Squeek.
Chickens can now be ridden by any player less than two blocks tall.
Cows will now alert you to important events that you may have missed by means of an audible notification.
Pigs can no longer fly, but can now climb on walls.
Rabbits are fluffy.
Sheep will, if asked nicely, share their wool to keep you warm.
Squid changed, but we're still trying to figure out how or why.
...
​
Hey guys,
as you have noticed we have been having issues with our current server. This is thanks to our hard drive. We have known for quite some time that this can become our bottleneck. We have been keeping an eye on upgrading or changing our server however up to this point it has not been possible due to cost.
However we have now managed to get our hands on a better server that has additional SSD drive which will fix our problems caused by slow HDD. We hope to make the change between servers sometime this week (it depends on few things though).
With all this I have one request to make: If possible, please try to donate this month, even small sums like 1€ etc help a lot since I need to keep both servers running together at the same time until everything has been moved to completely which costs me double price.
Moving now in progress:
Web/forums - MOVED
Transportcraft - MOVED, new IP: servers.thesociety.eu:20145
Teamspeak 3 - MOVED, new IP:...